The Bedford Hills Free Library, located in the heart of the hamlet of Bedford Hills, was established in 1915 as a community library.
We offer a personal touch with a full range of library services.
---
You are invited!
The Date is coming up quickly! Please send your RSVP
A jazz reception is being held to honor Rhoda Gushue
upon her retirement as director of the
Bedford Hills Free Library.
For Prices & Ticket information CLICK HERE!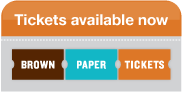 Rhoda dedicated 43 years of service to our library and the community!
If you have any questions, please send us an email.
Rhoda Gushue (L) ~ A Jazz celebration with the fabulous Glenda Davenport (R)
---
NEW!

Wondering what to do with your old iPad2?
Please consider donating it to the library for the Children's Room!
It is a great learning tool and would be greatly appreciated.
---
NYC Exhibits:

Until March 23rd at the New York Public Library :
"The ABC of It: Why Children's Books Matter"
Fifth Avenue at 42nd St (917) 275-6975
free admission Hours
For lovers of children's books and illustration.
Informative for teachers, parents & caregivers. How first books teach us about our world.
Until April 27th at The Morgan Library & Museum : "The Little Prince" by Antoine de Saint-Exupéry
225 Madison Avenue (212) 590-0390
Check admission fees Hours
Antoine de Saint-Exupéry's The Little Prince has captivated readers throughout the world. A French tale of an interstellar traveler who comes to Earth in search of friendship and understanding was written and first published in New York City, during the World War II. Featured: twenty-five of the manuscript pages and all forty-three of the earliest versions of drawings for the book.
If you haven't read The Little Prince, we have copies, check one out!
---
---
Librarian Pick of the Month
"The Signature of All Things" by Elizabeth Gilbert

Elizabeth Gilbert inserts her inimitable voice into an enthralling story of love, adventure and discovery. Spanning much of the eighteenth and nineteenth centuries, the novel follows the fortunes of the extraordinary Whittaker family as led by the enterprising Henry Whittaker—a poor-born Englishman who makes a great fortune in the South American quinine trade, eventually becoming the richest man in Philadelphia. Born in 1800, Henry's brilliant daughter, Alma (who inherits both her father's money and his mind), ultimately becomes a botanist of considerable gifts herself. As Alma's research takes her deeper into the mysteries of evolution, she falls in love with a man named Ambrose Pike who makes incomparable paintings of orchids and who draws her in the exact opposite direction—into the realm of the spiritual, the divine, and the magical. Alma is a clear-minded scientist; Ambrose a utopian artist—but what unites this unlikely couple is a desperate need to understand the workings of this world and the mechanisms behind all life. Exquisitely researched and told at a galloping pace, The Signature of All Things soars across the globe—from London to Peru to Philadelphia to Tahiti to Amsterdam, and beyond. The story is peopled with unforgettable characters: missionaries, abolitionists, adventurers, astronomers, sea captains, geniuses, and the quite mad. But most memorable of all, it is the story of Alma Whittaker, who—born in the Age of Enlightenment, but living well into the Industrial Revolution—bears witness to that extraordinary moment in human history when all the old assumptions about science, religion, commerce, and class were exploding into dangerous new ideas. Written in the bold, questing spirit of that singular time, Gilbert's wise, deep, and spellbinding tale is certain to capture the hearts and minds of readers.
---
---
. t..
The mission of the Westchester Library System (WLS) is to ensure that all residents have seamless access to excellent library service throughout Westchester County. WLS provides model programs, affordable and easy-to-use information technology, and support services that enable its 38 member public libraries to continuously improve service to their communities.
site updated 03/2014